Cisco 68/78/88xx Series IP Phone Provisioning
Provisioning of the 78xx/88xx service IP phones from Cisco is very easy as we're now a member of the Cisco Customer Device Activation (CDA) system.
All that you need to do once you have powered on your new phone, is enter a short code.
Once the code has been entered the CDA system will then tell the phone where to pull its configuration from.
Once the phone has started up, you will see the following screen where you will need to enter the following code: #746839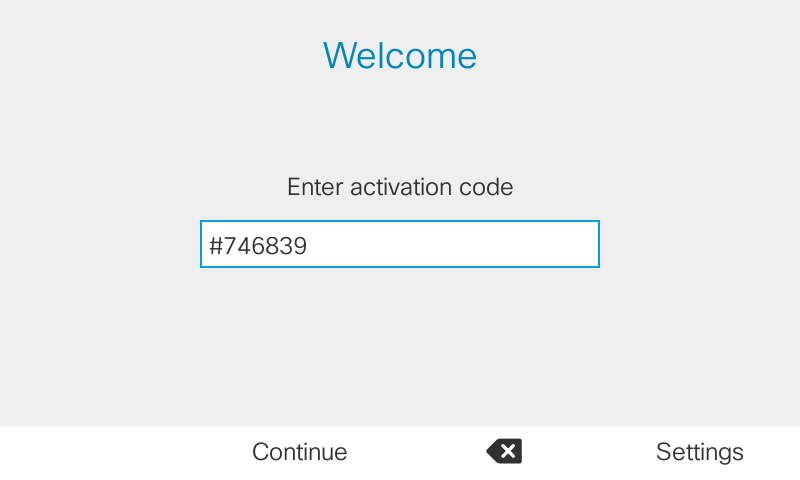 Then hit the Continue button and the phone will automatically start the provisioning process.
Note: For the phone to provision properly it will first need to be added to our account.mycloudvoip.com.au portal!