By default, IDD (international) calls are blocked on all Simtex accounts. In order to enable outbound international calls, you must request IDD unlocking from within My Account which will then manually activated during business hours.
Logging In to My Account
To access My Account, please visit: http://myaccount.simtex.com.au
Each Cloud PBX handset has an individual account number and PIN.  This account number is an 8-digit code beginning with 7.
1
Click IDD (0011) Blocking on the left hand menu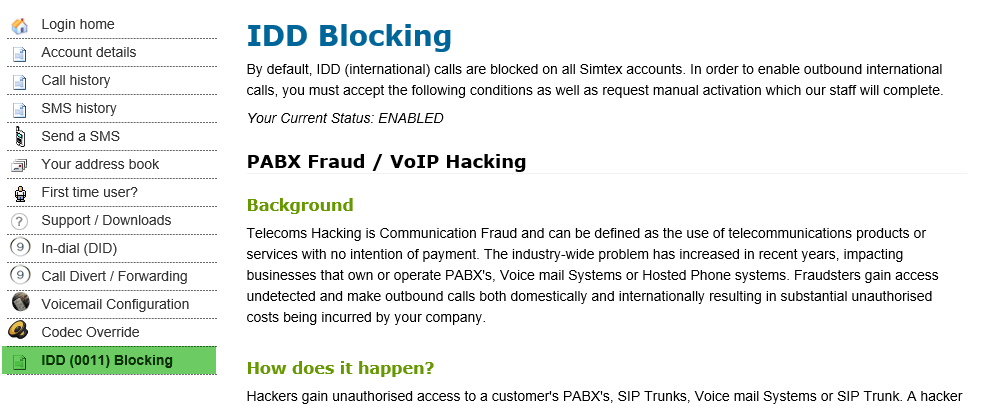 2Accept terms and conditions / opt-in, click Submit Authority
3Simtex will manually process your request, and notify the account holder via e-mail when complete.
4When complete, IDD status will change to ENABLED